The Old Course Hotel in St Andrews (Scotland) is the destination of the third-year internship of Sofía Pestana, student of the Bachelor's Degree in Hospitality and Tourism Management. To improve English and continuing to expand her knowledge in the hospitality sector were the main goals of Sofía when she chose as a destination this luxury hotel located in the city known as the home of golf.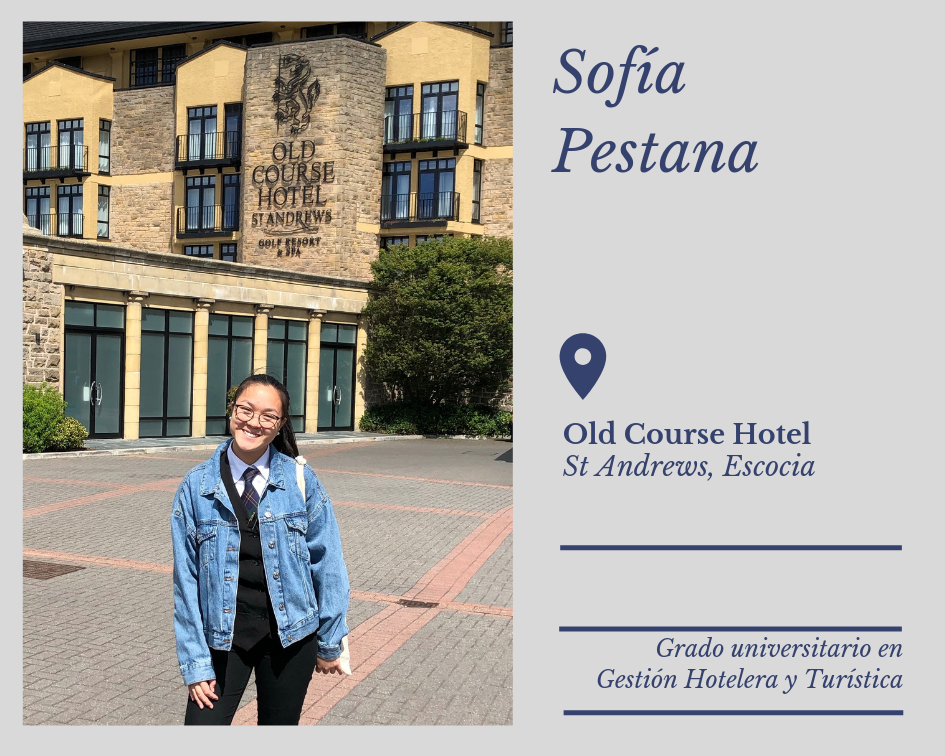 "I'm working at Road Hole Restaurant, awarded in the AA guide that ranks the best restaurants in the UK." After last year's internship in Dallas (Texas), in her third summer of internship for the Bachelor's Degree in Hospitality and Tourism Management Sofía Pestana have chosen Scotland as a destination, specifically, the AA Five Red Star-awarded Old Course Hotel, in St Andrews.
Although initially his position was "commis de rang", that is, as a room assistant, the experience gained during the three years of internship in the Hotel-School of Sant Pol de Mar has allowed her to quickly have more responsibilities. So, now Soíia is "rang chef" and is responsible, among other tasks, of taking notes at tables of customers or organize bookings.
She recognizes that "seeking excellence in all hotel services" is what she is learning the most during her third summer of internship. But it's not just about learning, her experience at the Old Course Hotel has also allowed her to participate in a photo shoot for an advertising campaign of the resort. So, stay tuned for future photos of the hotel!