Master in Culinary Arts and Kitchen Management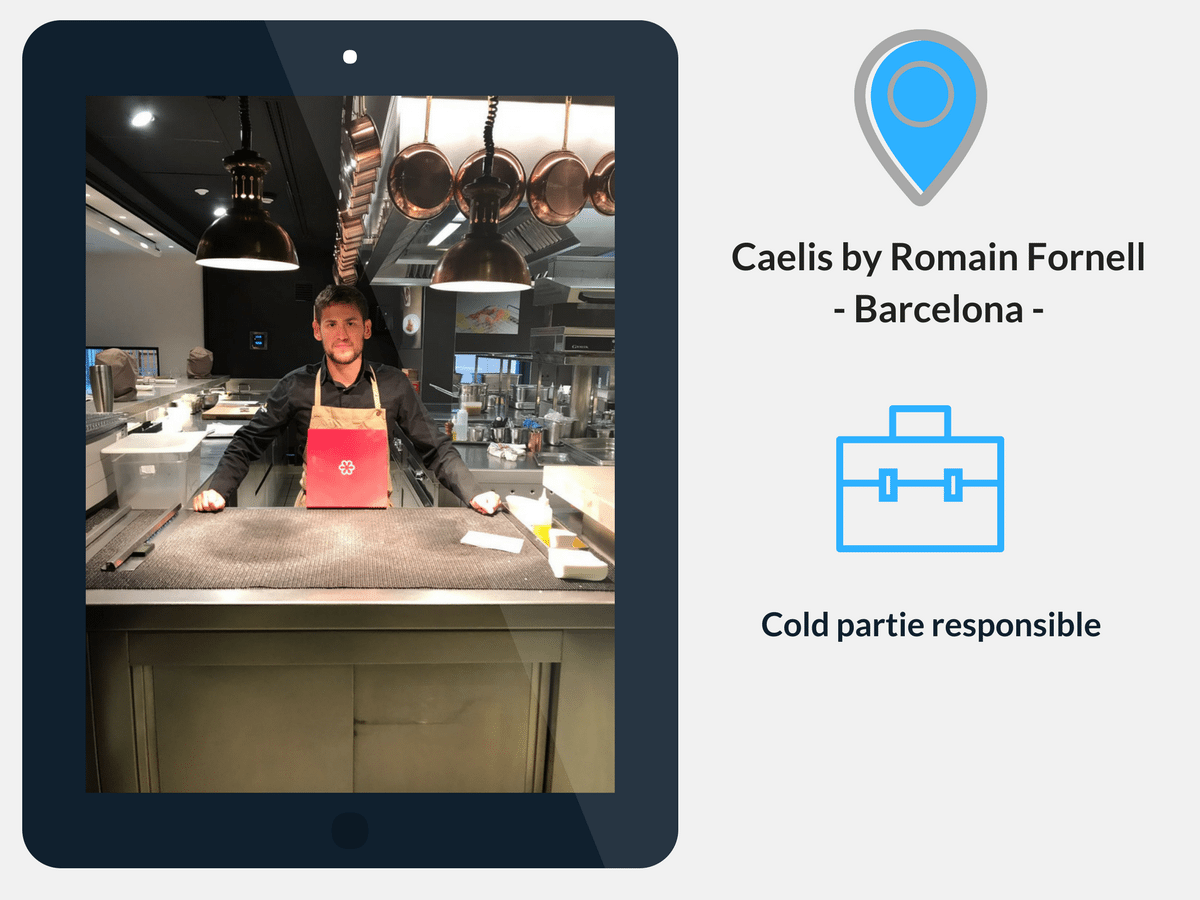 Michael's #stpolexperience
Michael is a Master's in Culinary Arts and Kitchen Management student. Originally from Ecuador, Michael has chosen to do his internship at Caelis by Romain Fornell restaurant, in Barcelona.
As he told us, one of the most interesting things that he has experienced during his internship is having to take care of a partie by himself. This was very important for him since the Chef entrusted the departure to him after which the Chef of Departure resigned to the position.
Michael's responsibilities multiplied, and with them, his level of demand. "This experience has helped me to mature as a cook and to improve my techniques of organization and cooking," he says.
As an anecdote, Michael has told us that his family was visiting in Barcelona and the chef decided to invite them to dinner at the restaurant. In addition, he allowed her to dine with them and experience the "Caelis" all together.
About the Caelis Restaurant

The culinary proposal of Caelis chef Romain Fornell and his team is contemporary. The words that define it are daring, passion and balance. It is because of the reinterpretation of tradition and avant-garde in their own creations.
In Caelis we find two tasting menus. In addition, at midday from Wednesday to Saturday, we propose a menu that changes every week.
The restaurant has a room with capacity for up to 24 people. As a curiosity, the Caelis has a kitchen view around which has enabled a U-shaped table surrounded by high chairs so that up to 14 people can see everything that happens behind the stove.
Romain Fornell opened the doors of Caelis in 2004 and, a year later, obtained a Michelin star. In 2014 Caelis was chosen as Gold Standard Restaurants 2014 by Conde Nast Traveler.