4th course of Bachelor's Degree in Hospitality and Tourism management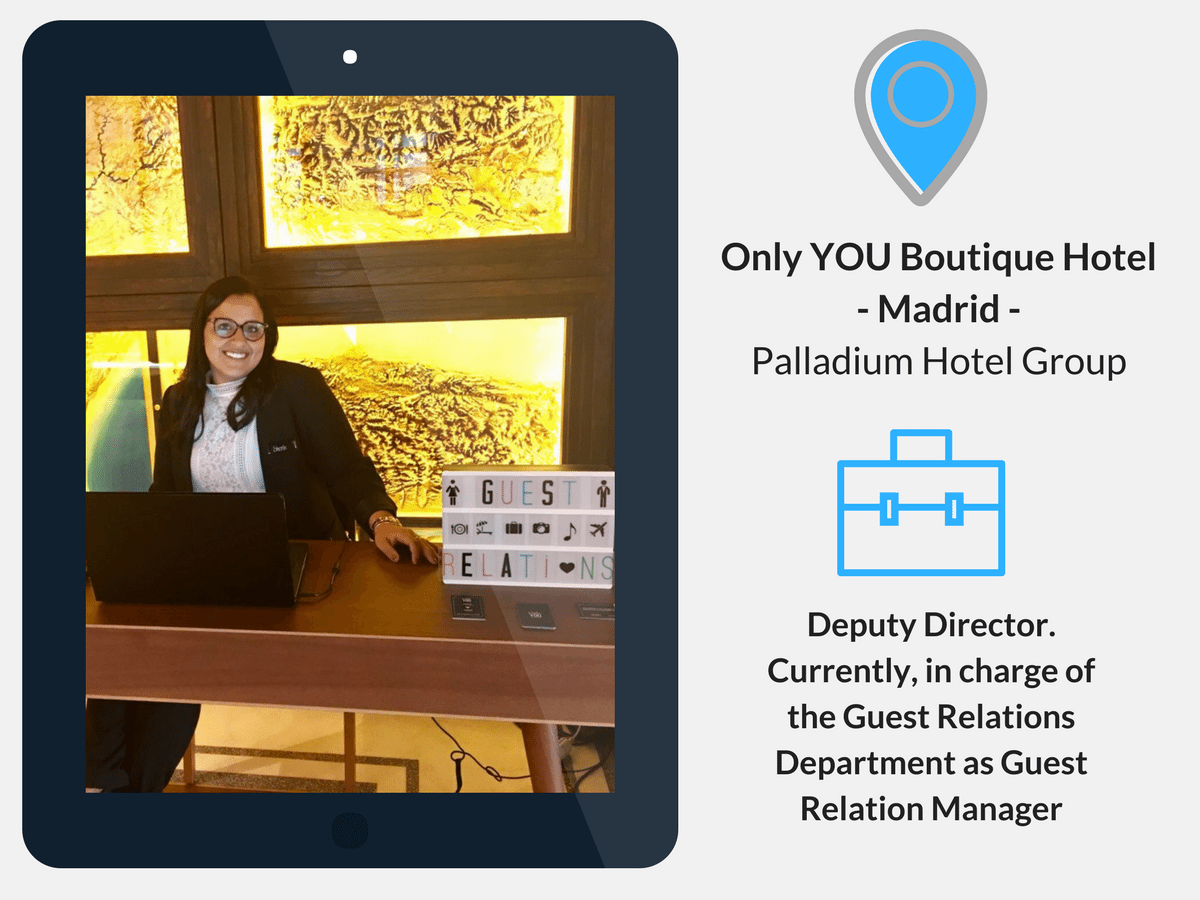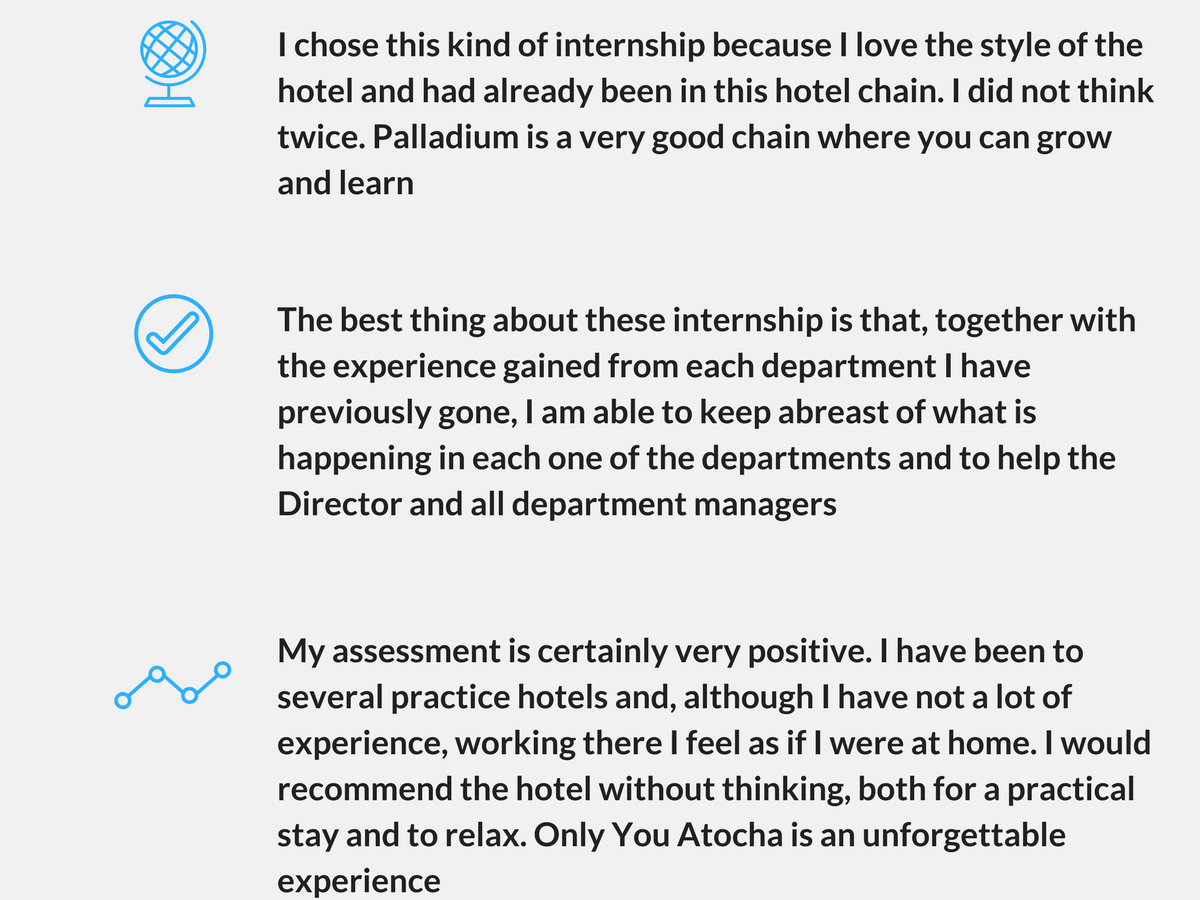 Sherin's #stpolexperience
Sherin is about to finish the Bachelor's Degree in Hospitality and Tourism management. After  4 years studying in EUHT StPOL, Sherin has been doing internships in different establishments. Like all EUHT StPOL students, her first experience was at Hotel-School in Sant Pol de Mar. In the second course and having some experience, Sherin spent her summer in the Hotel White Island (Ibiza) that is from Palladium Hotel chain. She also went to Grand Palace (Ibiza) from the same chain. She was deputy Manager of Housekeeping. In the 3th course, she was part of the comercial, events and groups department in Hospes Palacio de los Patos (Granada), form Hospes chain.
About Only YOU Boutique Hotel Madrid

Only YOU Boutique Hotel Madrid, is a boutique hotel of the Palladium Hotel Group chain located in Madrid. This is an establishment thought whether you visit the capital for leisure or business. The hotel is located in the center of Madrid, on Calle Barquillo, just a few meters from the Paseo de Recoletos and the Chueca district. To the beauty of the building (former palace of the nineteenth century) is added the care of its interior designed by Lázaro Rosa Violán which brings to the hotel a touch of transgression with colonial tones.
Here you can see the presentation video of Only YOU Boutique Hotel Madrid: