4th Bachelor's Degree in Hospitality and Tourism Management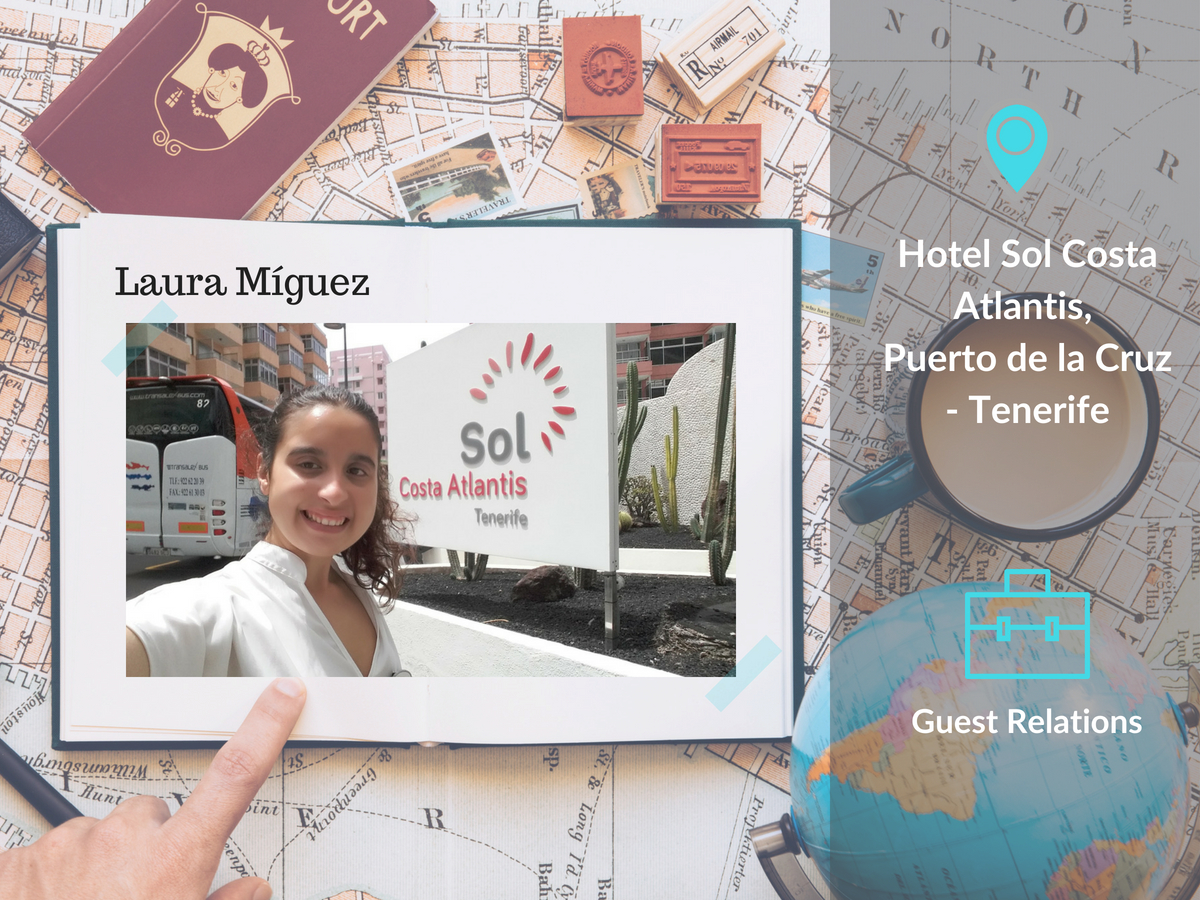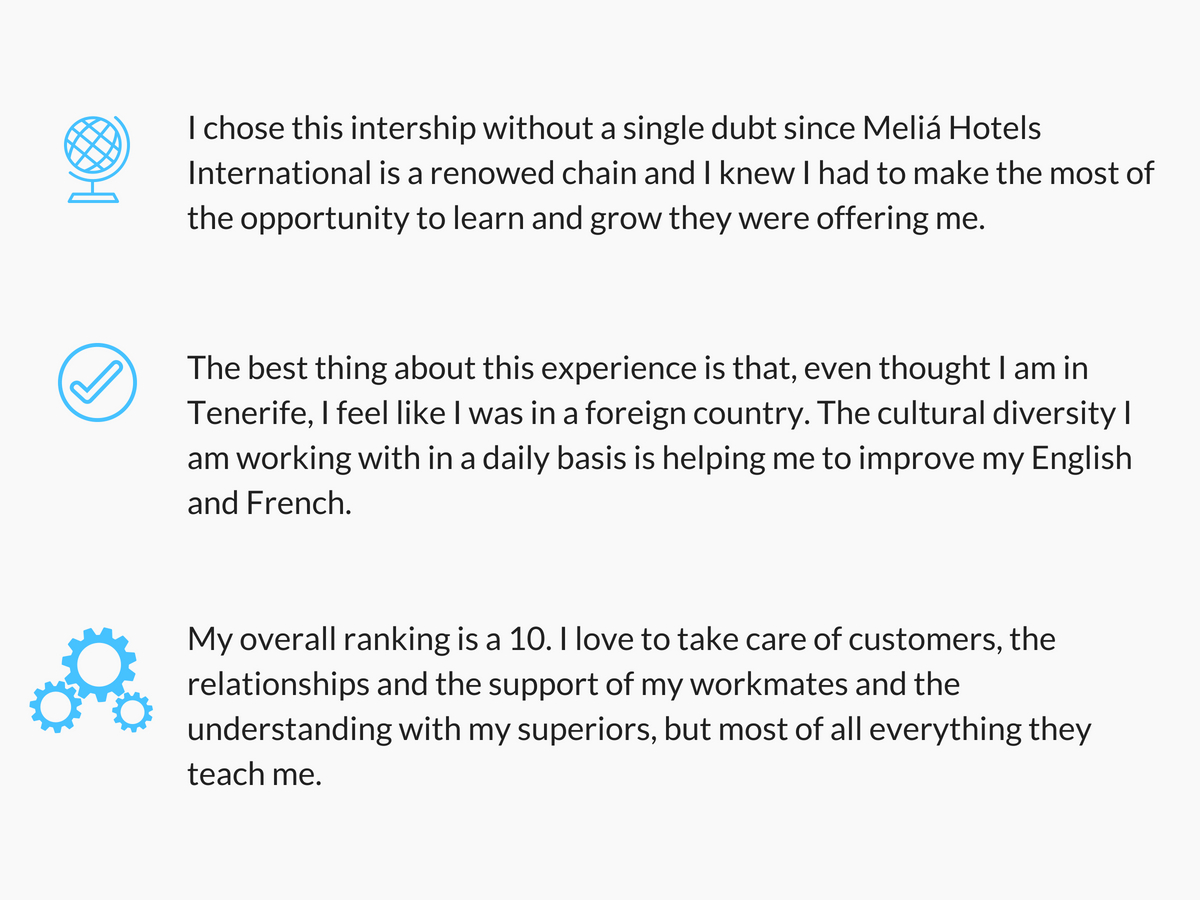 Laura's #stpolexperience
Laura is currently performing her last internship belonging to the 4th year of the Bachelor's Degree in Hospitality and Tourism Management at the Hotel Sol Costa Atlantis in Puerto de la Cruz de Tenerife.
In her own words, she is undertaking tasks as Guest Relations included in the Front Desk department and she explained that she is really happy with the experience. She is learning a lot daily and enjoying customer service.
Laura also confessed that just before starting she was nervous, but thanks to the welcoming of the workmates and the attention of her coordinator she was put up to date pretty quickly and started working on what she was being taught. The support of her peers helped her through the first days.
As an anecdote, during a few days Laura got to attend VIP clients, among them was the singer Rosa López –known as Rosa de España- from whom she is a big fan! And, despite how nervous she was, says it was a pleasure to meet her.
Finally, Laura explains that what she learned in the Hotel-School was a great help given that otherwise "¿how could she have solved problems with clients without that background?".
Laura, we are really happy that you are living such a positive experience! Congrats!