Master in Hospitality Management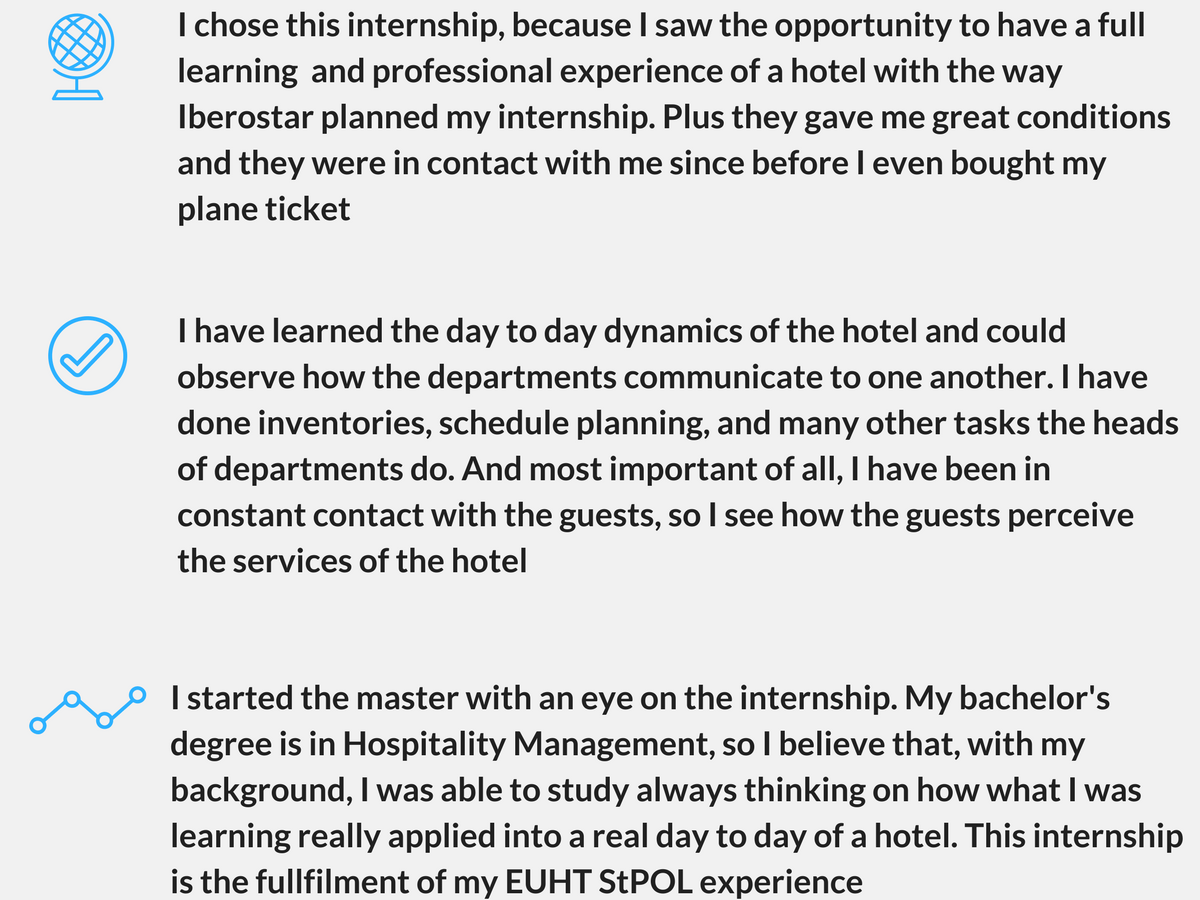 Luisa's #stpolexperience
Luisa is a student of the Master in Hospitality Management. Originally from Brazil, Luisa has done her summer internship at the Iberostar Las Dalias hotel in Tenerife.
She, who has a career in Hospitality Management, has already worked in hotels. Therefore, she has studied the Master always thinking about the real work. She has told us that this internship has been the perfect end to his studies at EUHT StPOL.
During the internship she has experienced how does it work in all departments of the hotel (bar, restaurant, housekeepping, maintenance, entertainment, kitchen and reception). "I have been able to see the role of the Director from every point of view. I have been the shadow of every Director of Department", he explains.
About the IBEROSTAR Las Dalias hotel

The IBEROSTAR Las Dalias (Tenerife) hotel is a 4 star hotel for the whole family, "all inclusive", which wants to offer its guests the best comforts, the best of Canarian cuisine and the flavors of the world in an unbeatable environment.
Here is the presentation video of the hotel: