Master in Culinary Arts and Kitchen Management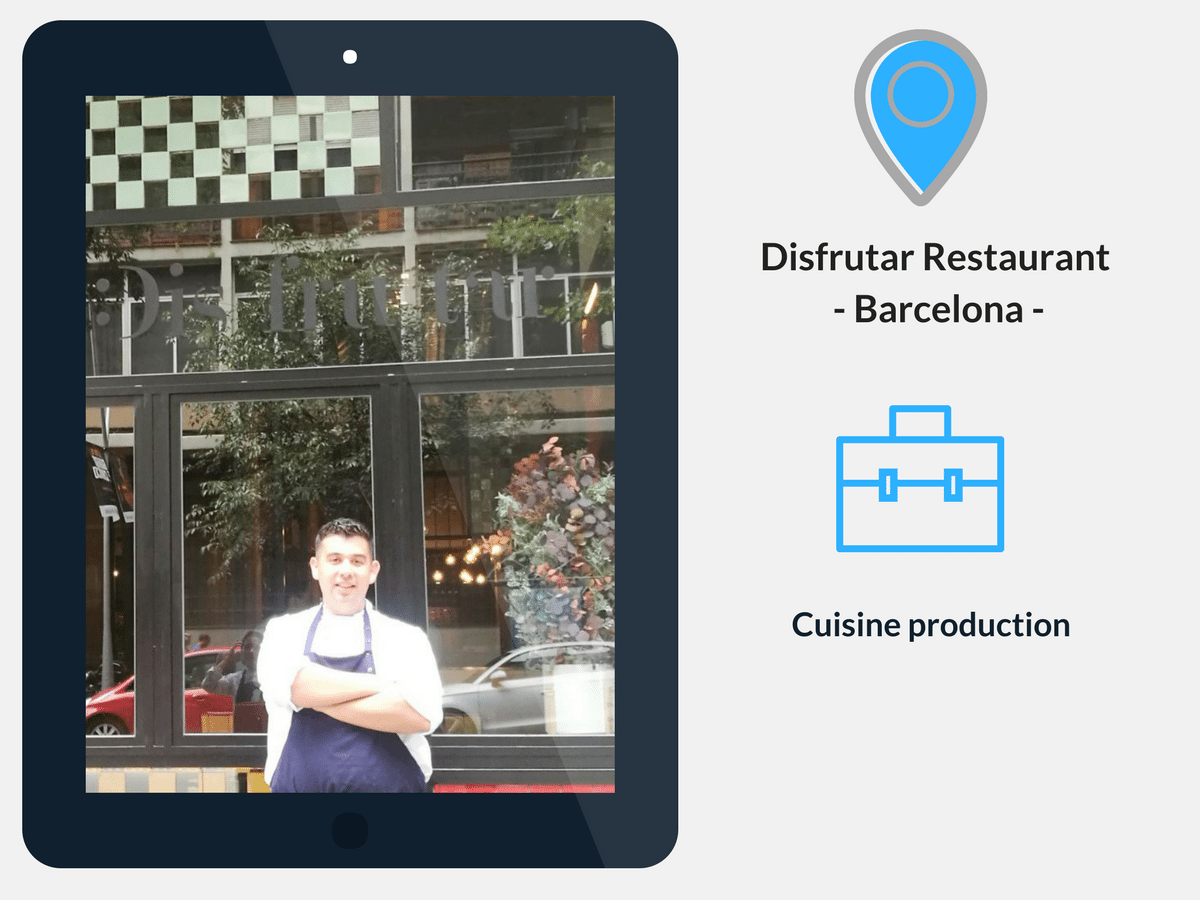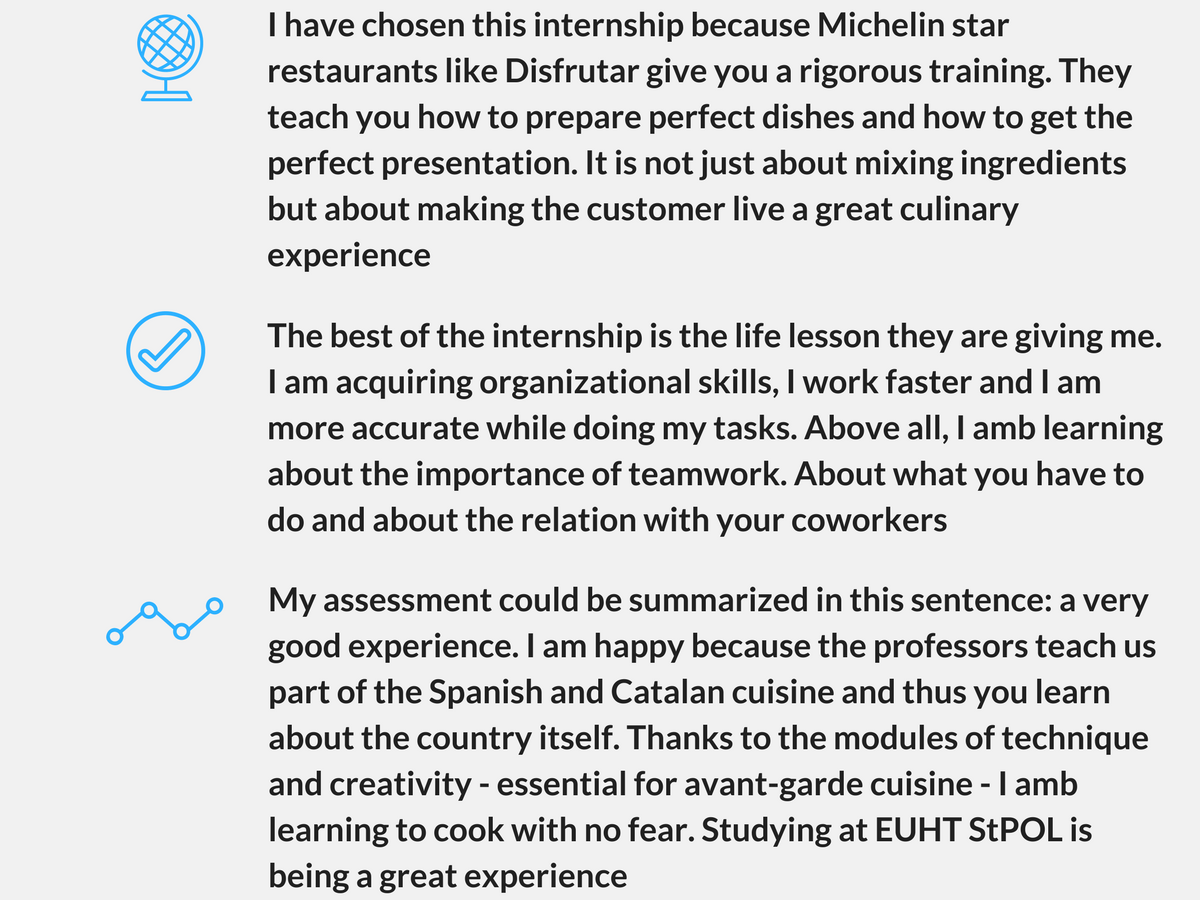 Miguel Ángel's #stpolexperience
Miguel Ángel is a student of the Master in Culinary Arts and Kitchen Management. He started his studies in Reno Nevada (USA) and has done our master to learn new culinary techniques and improve their cuisine abilities.
In order to finish the best way his time in EUHT StPOL, Miguel Ángel has decided to do an interhsip at the prestigious Disfrutar Restaurant, placed in Barcelona.
Among others, Miquel Àngel has explained that in the Restaurant he is taking a life lesson. Furthermore, the professional chefs are teaching him the importance of working as a team, an essential thing to be a great chef.
We are happy it is going well!
About Disfrutar Restaurant
The 'Disfrutar Restaurant' is a Mediterranean and avant-garde restaurant placed in Barcelona. The chefs Mateu Casañas, Oriol Castro and Eduard Xatruch, who worked together in elBulli Restaurant, set up a restaurant called 'Compartir Restaurant', located in Cadaqués. After this first successful project, they set up 'Disfrutar Restaurant'.
Since it was opened, the 'Disfrutar Restaurant' has received a large number of awards. In 2015, it achieved its first Michelin Star in 2015 Michelin Guide. In 2016, it was proclaimed Best New Restaurant in Europe by Opinionated About Dining.
Recently, 'Disfrutar Restaurant' has been included on the 51-100 list of The World's 50 Best Restaurants reaching 55th position. In addition, it has been recognized with The Miele One To Watch award at the restaurant with more potential of the year, also from The World's 50 Best Restaurants awards.